Welcome to the College Counseling!
Arete Preparatory Academy is committed to an individualized approach to college counseling that focuses on finding the right fit for each student. The emphasis of our program is on helping students discover who they are as learners and emerging adults.
We encourage you to explore our pages and engage in our college counseling curriculum. Go Chargers!
College Planning Tools and Resources for Students and Families
Arete Prep Acceptances |  College Presentations & On/Off Campus Visits

Scholarships and Financial Aid
---


Arete Prep Students: 
Click HERE for a list of on and off campus college presentations. Make sure to research the college and bring your questions!

College Admission Representatives: Schedule your next visit to our campus HERE!
---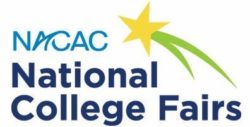 For ALL High School Students
EVENT: Greater Phoenix National College Fair
Sunday, October 20, 2019 from 11 a.m. to 2 p.m.
Monday, October 21, 2019 from 9 a.m. to 12 p.m.
Location: Phoenix Convention Center 100 N 3rd St., Phoenix , AZ 85004
---
Looking for a summer program, volunteer opportunity or pre-college program to explore? Browse through our  Summer Programs document!
---
Naviance: Naviance is our state-of-the-art college counseling portal that allows students to search for colleges, keep a college list, sign up for college information sessions, research careers, study for the SAT and ACT, and much more. Both students and parents are encouraged to use their Naviance accounts regularly. For assistance with Naviance access, please email Ms. Arguello.
---

PSAT: All 9th, 10th and 11th Graders have completed testing! More information for families about the test can be found in the PSAT Letter to Parents. Scores available in December!
---
Meet the College Counselors!
Arete Prep's CEEB Code: 030617
***PDF files can be read with a pdf reader, such as from Adobe Acrobat Reader